Copyright 2010-2016. Liebelt Homes. All Rights Reserved.







Monday through Friday: 9am - 6pm
Saturday: By Appointment Only
Sunday: Closed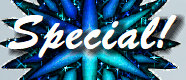 Our February Feature Homes!
West Highway 12, Aberdeen, SD


Call Don at
(605)-225-3222
For Details and
Pricing!

Schedule an Appointment
To Avoid Waiting!

Call ahead & make an appointment to avoid waiting!